Want Delicious Vietnamese Food? 4.99

 Stars - 

3261

 Based on Accumulated User Reviews
4.99

 Stars - From 

3261

 Reviews
Ho Chi Minh Motorbike Food Tours
Experiences You Won't Ever Forget
We Love Food
Embark on a Culinary Adventure Like No Other!
Discover a world of flavors with our exquisite Food Menus – each dish carefully crafted to delight and surprise. No ordinary tour, our mission is to serve you the very best, steering clear of the mundane, and ensuring a memorable dining experience that will leave your taste buds dancing.
We Love People
Savor the Joy of Sharing a Meal with New Friends
At Back of the Bike Tours, we cherish the magic of "Breaking Bread" with fellow explorers. Our guides are warm, friendly faces eager to create connections that last. Form bonds over mouthwatering meals with newfound friends who are guaranteed to enhance your journey.
Food Tours are our Passion
Elevate Your Adventures with Our Passion-Packed Food Tours
We love crafting captivating experiences. Every route, every bite, is meticulously planned to offer you an immersive escapade. Our food tours are designed for every traveler, catering to diverse tastes. Choose from our array of experiences below and let your culinary journey begin!

Book now with Back of the Bike Tours and treat yourself to an unforgettable blend of flavors, friendships, and lasting memories!


Big Eats Small Seats
From 1 pm-5 pm Every Afternoon. Envision yourself fully embraced by the local ambiance and genuine vibes. Just a little note, the seating might be slightly lower, enhancing that authentic local feel. If you're curious about street food style, rest assured, we've got it all covered – your peace of mind is in expert hands with years of experience.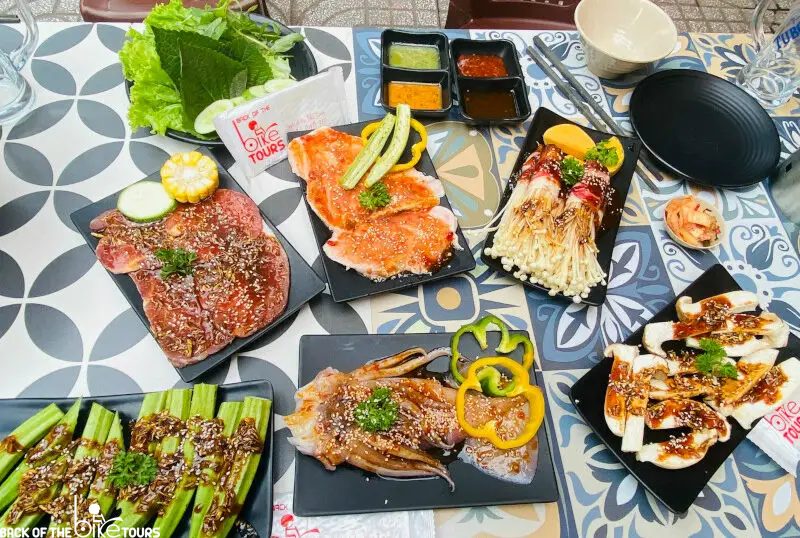 Taste of Vietnam
From 6 pm-10 pm Every Night. Get ready for a cozy dining experience at charming, family-run spots. Comfortable seating is on the menu here. And speaking of menus, ours is carefully crafted to be both delicious and unique, bringing you flavors that captivate without overwhelming. It's a chance to savor Vietnam's essence in every bite.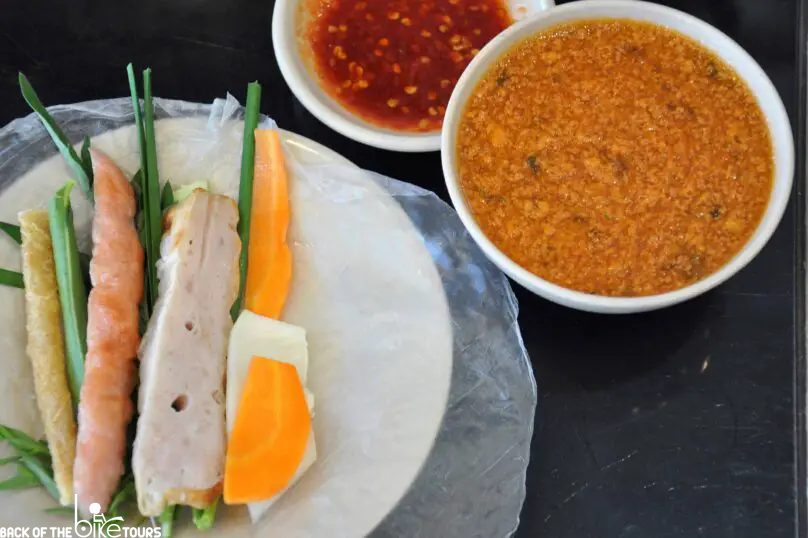 Chef's Tour
From 5 pm-10 pm Indulge in an exploration tailored to your taste buds. Our guides craft a special menu based on your preferences, taking you from vibrant street food to cozy family-owned eateries. Savor a personalized culinary journey that captures the heart of Vietnam's flavors, just for you! Book far In Advance to avoid disappointment!
What Our Customers Say!
Aggregated Reviews from Google, Trip Advisor and Facebook
FAQ About Our Tours
General Inquiries