Ho Chi Minh City Travel Guide
Extremely Helpful Information for Travelers Planning Their Own Trips to Ho Chi Minh City. Written by Expat Fredrick Wilson who has lived in Vietnam for over a decade. He is also the owner of Back of the Bike Tours, The Best Food Tour in Ho Chi Minh City.
Best of Ho Chi Minh City Travel Guide
🏙️
Things To Do in Ho Chi Minh City
Saigon is filled with museums, landmarks, and day trips that will keep you busy during your trip. You'll find that Ho Chi Minh City is very much a busy metropolis that does have some tourist options during the day but lacks a bit of your typical tourism activities at night. Here is a quick list of things to do in Ho Chi Minh City.
👉Read About All of the Things to do in Ho Chi Minh City
🏘️
Where to Stay in Ho Chi Minh City
Ho Chi Minh City has a really unique vibe that changes across the city from area to area. Especially from district to district. But, my recommendation for most travelers will be to seek out accommodations in the areas of Ho Chi Minh City below, in my opinion, this is where to stay in Ho Chi Minh City, especially on your first trip. These are all centrally located safe areas and in a comfortable travel distance to reach some of the best things to do in ho chi minh city!
👉 Read my full recommendations for places to stay in Ho Chi Minh City.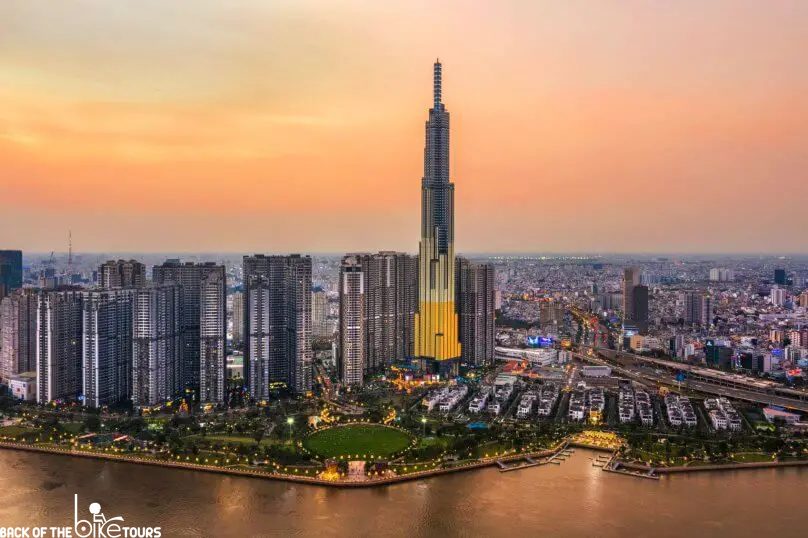 📍 Districts
Ho Chi Minh City is comprised of 24 districts that sprawl across a massive area that creates the entirety of the city. Each district has its own feel and unique vibe, which typically comes from its residents' socioeconomic level or a unique geographic feature. The most important districts for travelers are listed below!
👉 Coming Soon in Depth Dive Into Ho Chi Minh City's Districts
With over a decade's worth of experience running my own tour company here in Ho Chi Minh City, I can tell you that taking a food tour in Saigon should be on your to-do list. There are other fun options though like touring the city with a guide by jeep or car.
📖 Read my complete list of Ho Chi Minh City Tour Recommendations!
🚐 Day Trips
Ho Chi Minh City's location in Vietnam places it next to some interesting and lesser-known day trips for travelers to take advantage of. Some of my recommendations in this ho chi minh city travel guide would be to consider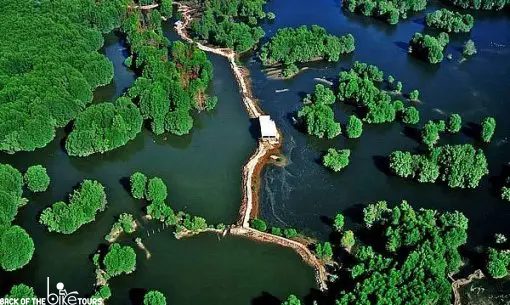 🏨 Hotels
🍽️ Restaurants
🍜 Street Food
🥂 Bars & Nightlife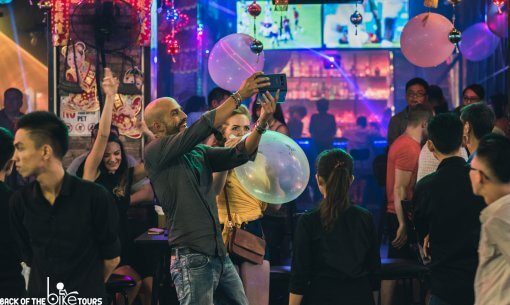 🛍️ Shopping
☀️ Weather
Ho Chi Minh City Travel Guide Advice
🛬 Best Time to Go
🌤️ Dry Season – Between approx. Mid-December to End of April.
⛈️ Avoid Wet Season – May til November. It's not terrible and if you read my weather tips above. It usually doesn't rain too long. But, booking during the dry season basically guarantees you don't worry about a drop of rain.
👉 Peak Season – Weigh comfort over price. Peak Season is from mid-December til Early March. Mid-March to April is a pretty great time to come weather and budget-wise.
🎊 Tet Holiday – This has happened so many times, customers call me during the Tet holiday to book a food tour unaware that nearly every business closes for a substantial amount of time. This year in 2024, the Tet Holiday is from February 8th til February 16th.
🚕 Getting Around
🤳🏻 Grab App – By far the most popular way to get around the city. They have Cars, Bigger Cars, Motorbikes, and even deliver food. Check out the Grab app here. This is one of the most cost-effective tips I have in this whole ho chi minh city travel guide!
🚕 Taxi – This is still a thing but not as popular as Grab. I personally haven't gotten a taxi in years. It's always Grab. If you do take a taxi, Mailinh or Vinasun are the only two you should use.
🛵 Motorbike – I operate a motorbike food tour here and drive my own motorbike. However, I have a Vietnamese license and have been in Vietnam for 11 years. Driver licenses from other countries don't transfer over, you need to take the test in Vietnamese. Otherwise, you will be driving illegally.
🚶🏼‍♀️Walking – I love HCMC, but I have to be honest. This is a terrible walking city. It's just not great, most areas in D1 and D3 are suitable and okay but outside of those areas it's nearly impossible. If you are just walking around downtown, you'll be okay, just watch your step. Also, walking in the heat of Saigon can be dangerous and I urge everyone to use caution when you do.
🫶 Tips & Things to Know
🚨🛃 Visa – SUPER IMPORTANT! Most Countries need a Visa to visit Vietnam. That includes the U.S., Australia, and Canada! Here is the Government Evisa site. When you input your information it needs to be EXACTLY as it is on your passport.
💍 Be Smart about Theft – Ho Chi Minh City is a safe city in general but theft can and will happen if you are not smart with your belongings. If you don't need that jewelry for your trip, just LEAVE It at home! Watch out for "🍎Apple Picking" where someone tries to take your phone from the table or a loose pocket.
🚱 Filtered and Bottled Water Only – Don't drink water from the tap.
💵 Cash is King – I would NOT use your CC/Debit card as much as you might in your home country. Exchange a bit of your Cash into the Local Currency of Vietnamese Dong. You can do this at many gold exchanges in the city or just take VND out at the ATM using your ATM card.
🧳 What to Pack
👚 Breathable and Light-weight Clothing – Knitted Cotton for me has always been terrible in this weather. I love wearing Linen, Rayon, and Cotton/Polyester Blends that are sweat-wicking. Wear anything that will protect you from the sun but not trap heat!
🛕 Something Decent for Temples – If you are going to visit a temple during your travels, on that day you need to dress modestly. On any other day, no one cares what you wear. Dress as you want.
🛟 Travel Insurance and Passport – It's Important! Especially when you start getting older like me 😆to have insurance.. And Of course, don't forget that Passport! 🗺️
🎁 Gifts for Vietnamese – Some people are super thoughtful and bring gifts ahead of time to give to people they know they will meet. Like my staff often get gifts from my customers that they brought from the U.S., Australia, etc etc. If you do that, Vietnamese appreciate small things like Chocolate, perfumes, cosmetics, etc etc. Anything that gets replicated and faked. They appreciate knowing it's the real deal from abroad.
Ho Chi Minh City Travel Guide FAQ
Is it Ho Chi Minh City or Saigon? And Are They The Same Thing?
Yes, Ho Chi Minh City and Saigon are the same thing and the official name of the city is now Ho Chi Minh City. Before the end of the American-Vietnam War the city was called Saigon. You'll find that across Vietnam the old name of Saigon still remains on the lips of the people and across branding. You can call it either Ho Chi Minh City or Saigon during your travels and no one will mind or find it offensive.
Is Ho Chi Minh City Worth Visiting?
Your trip to Vietnam guarantees to give you an exciting time with various destinations to see, as this beautiful country stretches from North to South with plentiful landscapes and renowned natural heritages.
While designing your itinerary, you might ask, Is Ho Chi Minh City worth visiting? Known as the economic powerhouse of Vietnam, it frequently gets overlooked as nothing more than a staging point for your trip through Vietnam. Let's dive into this article to find the ultimate reasons why you should visit our city and what you should do to make the most of your time in Ho Chi Minh City.
Is Ho Chi Minh City Expensive for Tourists?
Ho Chi Minh City is indeed a budget-friendly destination, offering a diverse range of experiences for travelers with various financial preferences. The city's unique blend of rich and working-class elements creates an environment where affordability and quality coexist.
Accommodation: Whether you're a solo traveler on a tight budget or seeking luxury, Ho Chi Minh City caters to all. Hostels provide clean, air-conditioned rooms with Wi-Fi and optional breakfast for as low as $4.5 – $9 per night. Those looking for a more upscale stay can find reputable hotels ranging from $20 – $200 per night.
Dining: Dining options in the city are abundant and affordable. Noodle shops offer bowls of soup for as little as $2. You can savor local flavors at reasonable prices, making it easy to enjoy local food without breaking the bank.
Entertainment: From sightseeing to rooftop bars, Ho Chi Minh City offers a variety of experiences suitable for different budgets. You can choose your adventure based on your financial preferences, ensuring an enjoyable visit without financial concerns.
Ho Chi Minh City has a mix of boutique shops, craft breweries, and budget-friendly eateries, making it a budget-friendly destination where travelers of all sorts of budgets will find something within their price range. If you research your trip and plan your major expenses ahead of time, you can have a very comfortable and fun vacation in Ho Chi Minh City.
What is Ho Chi Minh City's Population?
Ho Chi Minh City is the most important hub of Southern Vietnam for education and business. Vietnamese from all over Vietnam come flocking into Ho Chi Minh City in pursuit of a better life every year. The current population of Ho Chi Minh City sits around 13 million people in an area about 2,000 square Kilometers.
Is Ho Chi Minh City Safe?
The city is generally safe for tourists, however, like any other touristy place, always be careful with your belongings. Violence, such as gun shootings and personal attacks, is not a norm in Vietnam thanks to the country's strict policy, but pickpockets, purse snatching, and other petty crimes are still notorious in this commercial center. Overall, don't walk around with valuables,  keep them in your safe or at home. Fancy necklaces and bracelets aren't necessary when traveling and catch a lot of attention in poor neighborhoods all over the world. With that being said, Ho Chi Minh City is a very safe place to travel and the people are caring.
Does Ho Chi Minh City have a Nightlife?
At night is where Saigon, becomes really interesting. From sundown to midnight, the city becomes so lively with streets full of young people, Cocktail bars, Karaoke clubs, Rooftop Lounges and corners full of music and entertainment activities. The most crowded places at night are in District 1 at Nguyen Hue Walking Street and Bui Vien Beer Street. 
On Nguyen Hue Walking Street, there are shining restaurants and street food stalls all over. Young people sit freely on the pavement and in the middle of the street to eat street food, play games, sing and chit-chat happily. A must-see address on this street is the Coffee Apartment at no. 42 – a complex of uniquely designed cafés, restaurants and fashion boutiques. You can also walk to the nearby Ben Thanh Market and have a quick look at the night market. 
Foreigners hang out more at the Bui Vien Beer Street, which explains its nickname by locals "Backpacker Street". Even though the street is quite short, it is full of interesting bars, pubs, and beer restaurants with a party atmosphere. At night, many shops place chairs and tables outside on the street so customers can enjoy their drinks while people-watching.
If you want to dress up for a long night of drinks and dancing, Ho Chi Minh City as you covered with upscale bars with fancy cocktails, hidden speakeasies, rooftop clubs, and so much more. Read on in our Nightlife section to find the best activities in the city to make your night a blast.
👋 Our Ho Chi Minh City Travel Guide Expert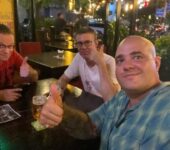 I moved to Ho Chi Minh City, Vietnam in 2012 to continue my career as a Chef. As what usually happens with life, the unexpected took me down a different path where I began operating Motorbike Food Tours with my company Back of the Bike Tours. I enjoy spending my time eating great food, learning Vietnamese, working with my team, showing customers the best food in Ho Chi Minh City, and building the best source of content on the web for travelers planning their trips to Vietnam!

I hope you enjoy the information that I've written here in our Travel Guides and on our blog. If you do find the information helpful, please consider using an affiliate link from our site or even booking an exciting motorbike food tour with us while you are in Ho Chi Minh City! If you need anything during your trip to Vietnam please do not hesitate to contact me or my team!

👉 Read Fred's Articles
Ho Chi Minh City Travel Guides
Take a look through our individual Ho Chi Minh City Travel Guides to see if there is a specific itinerary created or question answered that will help you plan your trip to Vietnam!