Vietnam is a large country, this is one of the first things that you have to understand when planning your vacation to Vietnam. Over 1,000km in length makes the weather patterns of Vietnam very volatile year round. This does also mean, that during a vacation in Vietnam you will most likely be able to find some good weather during your trip here.
So when the weather in Northern Vietnam is feeling wet and cold during the December months, the weather in Southern Vietnam is warm and sunny. This makes the best time to go to Vietnam a difficult question to answer.
What we hope to do in this best time to go to Vietnam guide is to help you plan your vacation better by having a better understanding of what weather in certain parts of the country looks like year round.
Does it Rain a lot in Vietnam?
Before we jump in, we want to talk about understanding the unique rain patterns we receive in Vietnam.
In Hanoi during March, it rains a higher amount of days than the rest of the year at an average of 22 total days. Naturally, we would assume that means the amount of rainfall should be relatively high in the month of March, which actually isn't true. March in Hanoi has relatively low rainfall compared to the rest of the year.
Vietnam features many days of rain, where we will experience short bursts of rain daily. This means 15-20 minutes of rain in the afternoon, which let me tell you, in southern Vietnam this is a blessing.
When the weather app or website you are using says expect showers for the next 21 days in a row, this doesn't mean we will see nothing but rain. Just at some point in the day, we will have a little bit of rain that is usually over quite quickly.
What do these Rain Patterns mean for the best time to go to Vietnam?
Personally, I wouldn't worry about it too much. If you ABSOLUTELY must not have rain, then you can look below to find which time of the year features the least days of rain in the area you would like to visit.
What is the best time to go to Vietnam, Hanoi?
Hanoi Weather is described as Hot Wet Summer and a Cold Dry Winter.
Rainy Season is from January to September and Dry Season from October to April.
Average Monthly Temps for Hanoi
| Dec - Feb | March - May | June - August | Sep - Nov |
| --- | --- | --- | --- |
| 17-18℃ | 21-28℃ | 29℃ | 28-22℃ |
| 63-64℉ | 70-82℉ | 84℉ | 82-72℉ |
**We would like to note that the June and July temps of Hanoi are on the rise the last year reaching nearly 40℃* on some days**
Average Monthly Rainfall for Hanoi (mm)
As you can see above, the rain is heaviest during the hot summer months of June, July, and August. The Raining season begins to come to a close towards the end of September and early October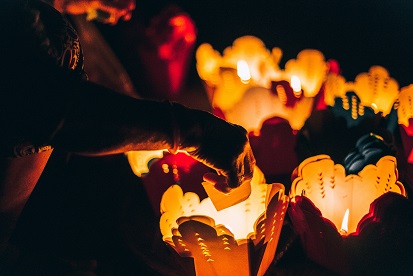 What is the best time to go to Vietnam, Hoi An?
Hoi An or Central Vietnam vacations should have travellers the most concerned when booking a vacation that they want to avoid rain.
Most people are going to flock to central Vietnam to spend mornings sun bathing at the beach and the afternoon walking around Hoi An's Old Town.
A day full of rain and wind could really cut a beach vacation short.
Rainy Season in Central Vietnam is usually around September til early February. Which unfortunately coincides with the best humidity and temperature of the entire year in Hoi An.
October til February is also the high season for tourism.
Important Note, typhoon season is underway from October to December, which could mean flooding for Hoi An's old town. If you are staying in Hoi An at this time, we recommend thinking about booking accomodations in the An Bang area of Hoi An.
What does all this mean for the best time to travel to Vietnam , Hoi An?
Our verdict for a beach vacation would be to try out Hoi An during the off season months, during the afternoon the temperature might be a bit hotter but you will have far less of a chance of having your beach vacation rained out.
Average Monthly Temps for Hoi An
| Dec - Feb | March - May | June - August | Sep - Nov |
| --- | --- | --- | --- |
| 22-23℃ | 25-29℃ | 29-31℃ | 24-28℃ |
| 72-73℉ | 77-84℉ | 84-88℉ | 75-82℉ |
Average Monthly Rainfall for Hoi An (mm)
Listed above, you can see the heaviest periods of rain will be September-November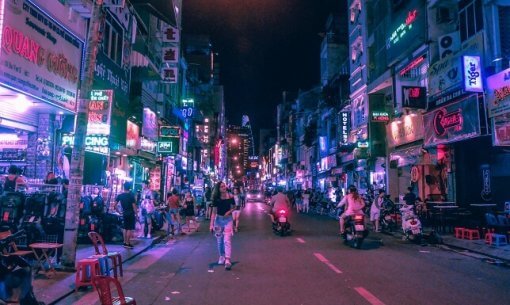 What is the best time to go to Vietnam, Ho Chi Minh City
Southern Vietnam is a pretty safe and easy bet when it comes to predicting the weather.
From May to October, we can expect hot weather with rain at least once a day.
From November to April, it will be hot and dry.
Average Monthly Temps Ho Chi Minh City
All Year (Jan - Dec)

27-30℃
81-86℉
Average Monthly Rainfall for Ho Chi Minh City (mm)
When should I not travel to Vietnam?
Great Question! There is only one time of the year, every single year, that you should not travel to Vietnam or some other Asian countries if you are looking to get the most out of your trip.
Chinese New Year or Tet Holiday is not a great time to come to Vietnam. This is the one time of year that everyone closes down shop for a minimum of 3 days, but plenty of great restaurants or activities will close for almost 2 weeks.
2019 Tet Holiday will fall on February 5th.
2020 Tet Holiday will fall on January 25th.
So for example, if you were looking to come to Vietnam and try one of our world famous or we will be closed February 3rd – February 9th.
Thanks for Reading our Tips on the best time to go to Vietnam. If you have any more questions, please feel free to let us know! Check out our Guide to Vietnam Travel Tips to learn even more.