Do I Need Malaria Pills For Vietnam?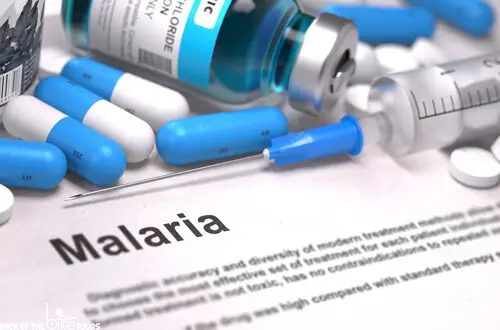 Mosquitos, they were excellent for bringing back dinosaurs in Jurassic park but aren't very fun to deal with on vacation. This might leave you wondering, "What's the situation like in Vietnam with Mosquitos and Tropical diseases like Malaria?"
Visiting a tropical country like Vietnam means you will be welcomed with long beaches, sunshine and endless summer days. However, getting malaria – a common tropical disease is the very last thing you want to happen. Do I need to take Malaria pills before coming to Vietnam? If you are traveling to Rural Areas, Yes. If you will be mostly staying in the big Cities, No. Read on to find out more information to decide what level of precaution suits your vacation.
Everything You Need to Know about Malaria before Traveling to Vietnam
What is Malaria?
Malaria is an infectious disease caused by Plasmodium parasite. The disease is also known as Plasmodium infection. Most often, the malaria parasite enters the human body through mosquito bites. Malaria disease can lead to severe complications and even death if left untreated. According to a report by WHO, there were 435,000 malaria deaths worldwide in 2017. The organization also warns that international travelers could be at risk of malaria in 87 countries around the world, mainly in Africa, Asia, and the Americas.    
How do you get Infected with Malaria?
As mentioned above, the parasite is transmitted to humans most commonly through mosquito bites. Notice that only Anopheles mosquitoes can transmit malaria. Here is the Mosquito transmission cycle:
A mosquito becomes infected by taking a previous blood meal from a person who has malaria.

If you're bitten by this mosquito, it can transmit malaria parasites to you.

After entering your body, the parasites travel to your liver — where some types can lie dormant for up to a year. This is the reason why some people may not have symptoms of malaria until months later.

When the parasites mature, they leave the liver and infect your red blood cells. This is when people typically develop malaria symptoms.

When an uninfected mosquito bites you at this point in the cycle, it will become infected with malaria parasites from your bloodstream and can spread them to other people it bites.
Who is at Risk of Getting Malaria?
Anyone! Although the fact that malaria is likely to happen more in children, adults are no exception. There are 5 population groups that WHO lists as being at considerably higher risk of contracting and developing malaria. They include:
Pregnant women

Infants

Children under 5 years of age

HIV/AIDS patients

Immigrants or Travelers
If you're reading this article, you may probably belong to the last group. Travelers are at higher risk of getting malaria. This is because they often lack partial immunity to malaria, and have limited access to prevention, diagnostic testing, and treatment services.
Do I need Malaria Pills for Vietnam?
As a tropical country, malaria does happen in Vietnam. This means that malaria pills are needed if you've planned for a trip to Vietnam. The good news is: malaria pills for Vietnam are recommended but not a must.  You may decide to get them or not depending on where you are going to visit because the disease occurs in rural areas only.
Places at high risk for malaria in Vietnam include the Southeast, Highlands, and Central areas. Although malaria is not an epidemic anymore in Vietnam, prevention is still advisable for travelers flying to hot spots like Binh Phuoc, Dak Lak, Dak Nong, Kon Tum, Quang Binh, and Quang Tri. There is no need for malaria pills if you are going to spend your trip in the rest of Vietnam, especially in big cities such as Ha Noi, Ho Chi Minh, Da Nang or Hoi An.  
You should also notice that malaria is a seasonal disease in Vietnam. There are two malaria seasons here, the early peak (April – May) and the later peak (September – October). Unless you have any important purposes to visit those areas during the peak of malaria, it's wise to plan your trip at another time.
What are Malaria Pills?
So what are malaria pills, anyway? They are drugs that you can take to treat malaria or to help prevent the disease from infecting you if you are bitten. They are mainly used as a part of the pre-travel health advice for travelers.
Some Antimalarial pills are taken daily, or weekly, and some only require being taken 1 time.
There are 6 main types of drugs used to prevent malaria, including malarone, chloroquine, doxycycline, mefloquine, primaquine, and tafenoquine.
CDC recommends the following Anti – Malarial for traveling to Vietnam.
(This list doesn't match up with the typical prescription and most popular anti-malarial which happens to be the most expensive, might worth asking your doctor about the cheaper option to save some money)
Atovaquone-proguanil: good for last-minute travelers, a good choice for short trips;
Doxycycline: good for last-minute travelers, the least expensive antimalarial;
Tafenoquine: one of the most effective drugs, a good choice for short trips;
Mefloquine: a good choice for long trips.  
You will need to visit your doctor (4 or 6 weeks prior to your trip) for a specific prescription depending on the destination that you're about to visit and your health condition.
The average cost of Malaria pills
Insurance generally doesn't cover malaria pills, meaning you'll need to pay on your own for malaria prevention. The cost of malaria pills widely varies depending on your choice of drugs.
In the U.S.:
The cost for Malarone oral tablet (250 mg-100 mg) is around $181 for a supply of 24 tablets.  

The cost for Chloroquine oral tablet 250 mg is around $95 for a supply of 50 tablets.

The cost for Doxycycline oral capsule 50mg is around $15 for a supply of 16 capsules.

The cost for mefloquine oral tablet 250 mg is around $194 for a supply of 25 tablets.

The cost for primaquine oral tablet 15 mg is around $28 for a supply of 14 tablets.
In the U.K., Malarone is the most common pill that doctors may recommend. The cost for Malarone oral tablet starts from £19.80 for a supply of 16 tablets (one-week trip).
In Australia, Malarone is also the most-used, and most expensive, antimalarial drug. 12 tablets of Malarone can cost you around AUD $60.
When to get malaria pills before traveling to Vietnam?
It is recommended that everyone should take malaria pills 1 or 2 weeks before your trip to Vietnam.
For me, this seems a bit over protective since there aren't any Malaria outbreaks in any of the popular areas visited by travelers.
Where to buy malaria pills in Vietnam?
Buying drugs abroad without advice from doctors has its risks. They include poor quality, contaminated drugs, and unexpected side effects.  Those are more on the extremes of what could go bad and I personally believe that buying Malaria Pills when you arrive in Vietnam can actually save you a ton of money.
You will need to visit a local hospital in order to get your prescription. I will not recommend looking for Malarial Pills in a private pharmacy for the sake of your health.
In Vietnam, the most common Malaria Pill is Chloroquine. It is more affordable for the majority of Vietnamese citizens. Mefloquine and Malarone are not available in Vietnam.   
What to do if you catch malaria in Vietnam?
Preparing for the worst situation is always smart as a traveler. It's a life-threatening blood disease, so take it seriously! If you suspect you've been infected with malaria, visit a doctor right away. Although doctors will normally prescribe drugs to kill the parasites, don't try to treat yourself at home. An infectious disease doctor will give you the right prescriptions and guidance.
In Vietnam, you'd better go straight away to a community hospital or a district hospital if possible. If you're in big cities, you can visit the following hospitals:
Can Tho Central General Hospital (for the South part)
Address: 315 Nguyen Van Linh Street, An Khanh Ward, Ninh Kieu District, Can Tho City
Hotline: (+84)292 3820 07
Hours: Open 24 hours
Website: http://bvtwct.vn/
Hospital for Tropical Diseases Ho Chi Minh (for the Southwest part)
Address: 764 Vo Van Kiet Street, Ward 1, District 5, HCMC
Hotline: (+84)28 3923 5804
Hours: Open 24 hours
Da Nang General Hospital (for the Central part)
Address: 124 Hai Phong Street, Thach Thang Ward, Hai Chau District, Da Nang City
Hotline: (+84)96 523 18 18
Hours: 24 hours
National Hospital for Tropical diseases Ha Noi (for the North part)
Address: 78 Giai Phong Street, Phuong Dinh Ward, Dong Da District, Ha Noi
Hotline: (+84)24 3576 3491
Hours: 24 hours
You should also notice that there are many cases in which symptoms of malaria don't develop until months or up to 1 year after returning home. Be aware of your health and seek immediate professional medical care in those cases.
After all, keep in mind that there is no 100% effective malaria pills. Apart from using malaria pills before flying to Vietnam, other ways to prevent mosquito bites are also important:
Prevent mosquito bites by staying indoors during dusk and dawn.

Wear long-sleeved shirts and long pants

Use mosquito nets
While it's important to know all of the information we have discussed in this article. Taking Malaria pills is a precaution for peace of mind. It's not a common thing disease to catch in the main areas of Vietnam. My final recommendation is that if you are traveling to Rural parts of Vietnam, please take Malaria Pills for protection. I hope my article has helped, if you found it useful please share with other travelers like yourself!