Can You Buy Fake Designer Bags in Vietnam?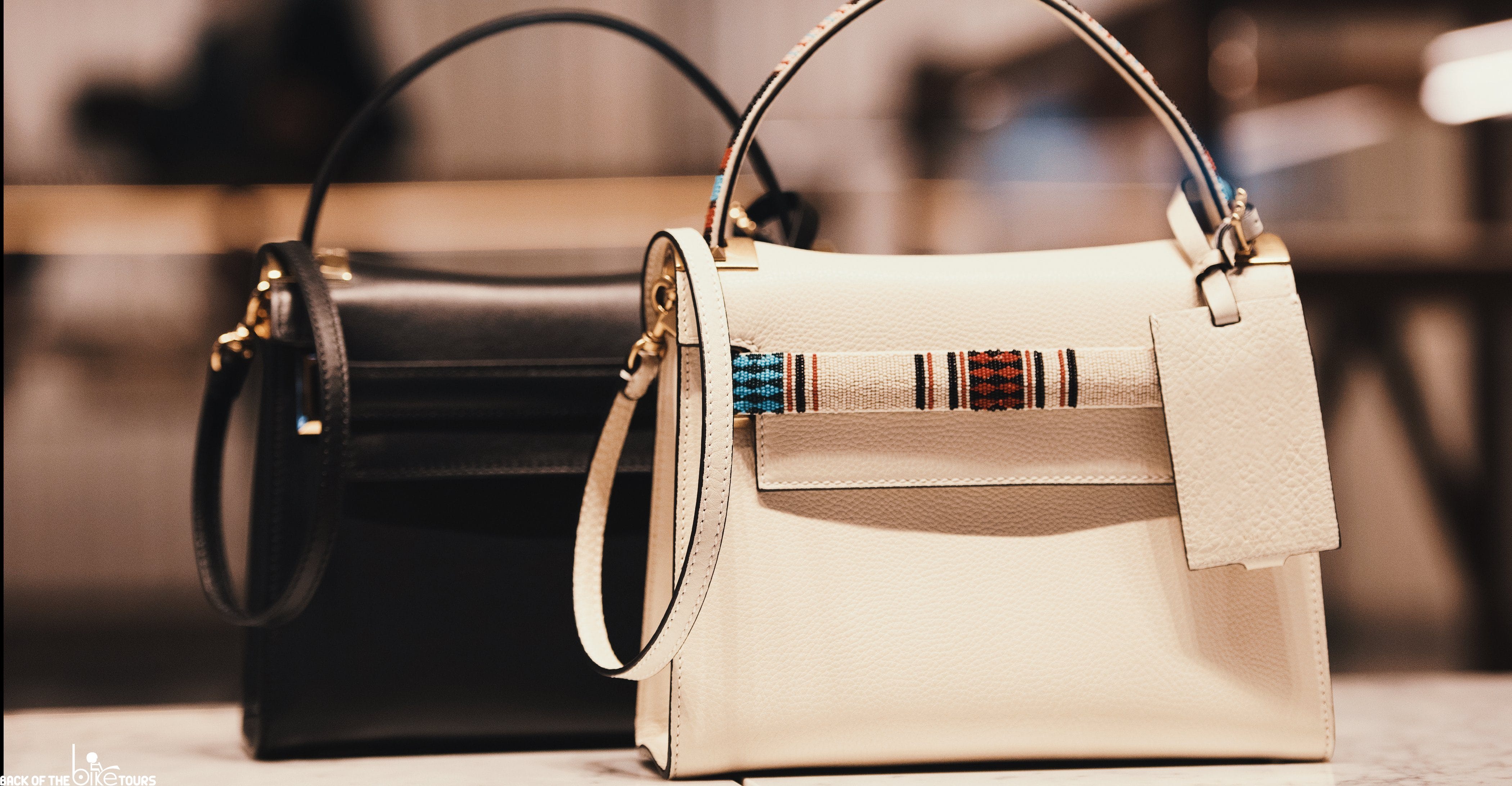 "Happiness is … a perfect handbag" – That can be true for many women, despite age, professional and style. Every season, designers around the world amaze shopaholics with thousands of new items, but at the same time, they break our hearts with shocking price tags. If you don't want to break the bank purchasing those fancy bags, the counterfeit market in Vietnam is happily offering you the same things at a fraction of the cost. Let's start an exciting, yet thrilling journey to explore the counterfeit market for handbags in Vietnam!
Can You Buy Fake Designer Bags in Vietnam? The answer is Yes! All over Vietnam, you can find counterfeit bags to buy. Just like with anything you are buying, you should do some research to help you get the best bag for your buck!
Some tips before you go shopping for Designer Bags in Vietnam
Bargaining is your best friend

: the counterfeit market for handbags in Vietnam is supplied mainly from China and some rural villages in Vietnam where the items can be bought at an unbelievable price, even as low as $1.5 – $2 per item. So even when you think the price is already low, don't hesitate to bargain. Usually, you should start at 50% of the offered price. Also remember that, for convenience, Vietnamese people usually omit the "thousand" in the price, so if they say "300" or "300k", it really means "300.000 VND" (~$15).  

You get what you pay for

: don't expect too much when it comes to the quality as most items are poorly made with low-key materials, despite their fancy looks. It is easy to judge the quality from small details, such as the smoothness of zippers, the feel of the texture on the surface, messy seams and stitches, and even hilarious spelling mistakes on the logo. However, it doesn't mean that all the knockoff handbags you find are rubbish. They may not reach the meticulous level of originals, but they still serve all basic functions of a handbag and with good care, they can last for a reasonable period of time.  

Prepare for not-so-friendly sellers:

since you'll have to make a haggling battle with the shop owners, chances are they can be quite rude and pushy, especially in the North. To avoid an unpleasant experience, only pick up things or ask the price if you really want to buy. Otherwise, just have a look and walk along. Touching or taking photos of goods without buying can irritate shop owners. 

Bring a local friend with you

: it is a stereotype for shop owners in Vietnam to believe that tourists are all rich. Bringing a local friend with you not only helps with bargaining but also prevents shop owners from inflating their price since there's usually no public price tag.

Kill 'em with kindness:

bargaining sounds harsh and difficult, but in fact, things can go pretty well if you keep a positive attitude. Shop owners can sometimes be grumpy because of many struggles in their daily lives. So just start with a smile and don't be surprised at how sweet they can be. Even if you can't make a deal, saying "thank you" before you walk away does no harm.
Now that you are equipped with basic knowledge, let's get shopping!
The Best Cities for Fake Designer Bags
First of all, let's have a look at where should you go shopping for handbags during your stay in Vietnam. In general, Vietnam is a paradise for counterfeit goods because of various factors: the great supply from China, huge demand from low-income local customers and the lack of a strict anti-counterfeiting policy from the government. It's easy to spot knockoff handbags everywhere in Vietnam, from local markets, small shopping malls to handbag shops.. However, there are only two centres where you should go shopping: Hanoi and Ho Chi Minh City –  the main commercial and economic centres of Vietnam. These cities are also the place where suppliers gather products before distributing them throughout the country. You can find a whole universe of knockoff handbags in any style and at any price. 
In each city, counterfeit goods are sold either in traditional markets or in-house stores. While sellers in traditional markets win customers by offering the best price and various products, the majority of goods belongs to the low end of the quality scale. On the other hand, in-house stores are more pricey than markets, but they are favoured by bag lovers who wish to purchase unique, good quality duplicates from high-end brands at a fraction of the original cost. In this article, you can find information about all the most well-known counterfeit markets, as well as a list of top in-house stores for knockoff handbags throughout Vietnam.
Where to Buy Fake Designer Bags in Hanoi?
Dong Xuan Market (Chợ Đồng Xuân)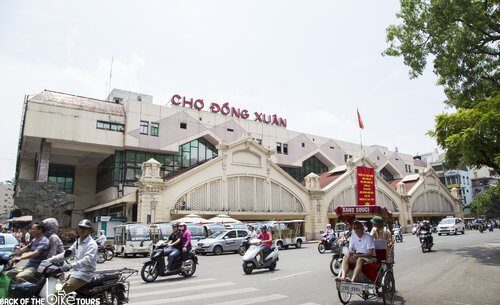 It is said that there is nothing in Hanoi that cannot be found in Dong Xuan Market. Being the oldest wholesale market in Hanoi since the French colonial times, Dong Xuan Market is a must-see site for tourists. The market is located in the heart of the Old Quarter on a vast area of around 6.500 sqm with one stadium-like building and an open-air market. The handbags/ clothing section is on the second floor in the main building with hundreds of small kiosks. Most handbags sold in Dong Xuan Market are made in China with low to medium price and quality with logos of famous brands like Gucci, Louis Vuitton, Chanel, Prada etc. The average price for a handbag in this market is 150.000 – 200.000 VND or $7.5 – $10, however, shop owners usually start the deal at 400.000 – 500.000 VND or $20 – $25. Despite the variety of styles, most shops don't have unique items and are quite repetitive. Also keep in mind that some shops may refuse to retail because they are wholesale suppliers.  
The intersection of Dong Xuan, Hang Khoai and Cau Dong streets.

8 A.M – 6 P.M.
Weekend Night Market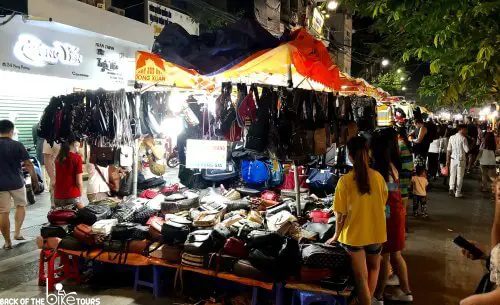 Since 2016, to promote the city's tourism and entertainment activities, the Hanoi government opens a weekend night market in the centre of the Old Quarter. The market is open only 3 nights per week, from Friday – Sunday. This 1 km – long market serves mostly tourists with street food, souvenirs, clothing, and accessories. Handbag stores are scattered throughout the market. In general, the quality and styles of these stores are similar to those in Dong Xuan Market, but with a better price and easier negotiation. Whether you are casually looking or eagerly shopping, always pay attention to your wallet as pick-pockets are notorious here. 
From the beginning of Hang Dao Street to the end of Dong Xuan Street|

6 P.M – 11 P.M (advice: shop owners have to install their stores every night when the market opens so you should wait until 7 – 8 P.M to start shopping.)
Cho Nha Xanh Market (Chợ Nhà Xanh)
If you ask any college student in Hanoi where to go for a shopping spree on a budget, most will recommend you to Cho Nha Xanh. Surrounded by many campuses, this market's main customers are high-schoolers, college students, or fresh graduate employees who are loyal fans of fashion with a tight budget.  Therefore, you can find various handbag stores with lower price than any other place in Hanoi. Many shops in the market publicly show the price tags, which greatly helps customers in making a purchase decision. Note that in this case, there is no point to bargain. A disadvantage of the market is its limited space, which makes the atmosphere stuffy and noisy. When shopping here, you should take your time to have a look at many stores, because the price can vary greatly. 
Phan Van Truong Street, Cau Giay District.

6 A.M – 8 P.M.
Locating Fake Designer Bags in Ho Chi Minh City?
Ben Thanh Market (Chợ Bến Thành)
If Hanoi has Dong Xuan Market then Ho Chi Minh City has Ben Thanh Market. Located in the city centre, the market occupies a huge area of 13.000 sqm. Like Dong Xuan, this is the commercial hub of the city where you can find almost anything. Head into the southern gate of the market where you can find a whole world of handbags, wallets, clothes and shoes from any global brands that you can think of.  Latest styles from Chanel, Gucci, Louis Vuitton, Prada, etc. can be found stacked piles upon piles in these stalls with the average price from 200.000 – 300.000 VND. While most shops offer average-quality replicas, a few shops can offer you super fake handbags with prices up to $50 – $150, depending on how close their quality is compared to the originals. 
Le Loi Street, Ben Thanh ward, District 1.

7 A.M – 7 P.M. 
Note: after the market is closed, shoppers can still continue to wander around the Ben Thanh Night market until 10 P.M. The night market consists of stalls clustered around the east and west sides of Ben Thanh market and Le Thanh Ton avenue. There are less variety of offer  than the day market, but it is still a good place to swing by for a walk after dinner or before you head to a night out.
Binh Tay Market (Chợ Lớn)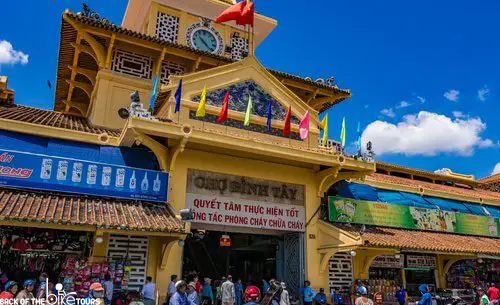 Unlike the touristy Ben Thanh Market, Binh Tay market serves mostly wholesalers with affordable prices and diverse goods. The majority of items sold in Binh Tay are  distributed throughout Southwest provinces. In general, the shop owners here are not as pushy as in Ben Thanh. Chinese – speaking tourists also find this market enjoyable as many sellers speak Chinese fluently. The unique oriental architectural style of the market, along with the China Town neighbourhood, gives Binh Tay a cinematic vibe. Overall, Binh Tay market is worth visiting both as a shopping paradise and a historical building. However, since the market is much smaller than Ben Thanh, be prepared to feel sweaty and uncomfortable making your way through narrow stalls. Tourists should also not be disappointed or surprised if many shops refuse to sell small quantities for retail. 
57A Thap Muoi Street, Ward 2, District 6. 

6 A.M – 7 P.M. 
Saigon Square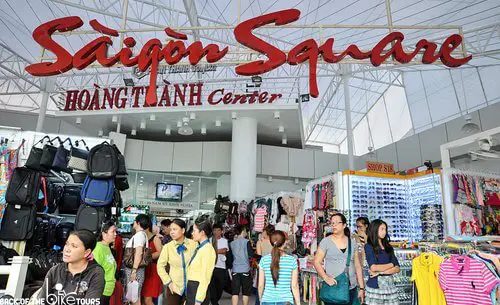 "If you haven't gone shopping in Saigon Square, you haven't gone shopping in Saigon" – that's why this shopping mall is always bustling with locals and foreigners every day. Saigon Square brings you a unique shopping experience: a combination of a shopping mall with the hustling atmosphere of a traditional market. Many people describe Saigon Square as "a luxurious market" because of its modern facility, air-conditioned and clean in-house stalls, a wide range of goods with comparably lower price than the nearby Ben Thanh market. The mall also opens later at night than normal markets, which gives tourists more time to explore. When it comes to counterfeit goods, Saigon Square offers you various unique items that may not be found in other places. The level of "fakeness" in Saigon Square's handbags ranges widely from crappy replicas to perfect duplicates that even a fashionista would find it hard to tell the difference. If you are a huge fan of designer handbags, this place can be a paradise for you. One thing that tourists usually complain is the narrow walkways between stalls, due to the limited size of the mall, which can make you uncomfortable during the crowded time. Though Saigon Square was built to be a shopping small, it's still a market with crazy inflated price  so don't forget to play the haggling game to find the best deal.  
81 Nam Ky Khoi Nghia, Ben Nghe ward, District 1.

9 A.M – 9 P.M
Looking for a more pleasant shopping experience?
Despite the amazing price, chances are you may feel disappointed and tired while shopping in the counterfeit markets mentioned above, due to the stuffy atmosphere, sometimes terrible customer service or repetitive styles. The good news is you can still stay in air-conditioned rooms, being served by friendly staff and don't have to play the hustle game to find lovely bags at a good price. Below are reputable handbags shops that offer items from world-renowned brands like Charles & Keith, Chanel, Gucci, Michael Kors, etc. for only 30% – 50% of the original price. Shop owners claim that these bags are authentic overstocked or discounted items that come from outsourcing factories in Vietnam, which explain their too-good-to-be-true price. However, this explanation is still debatable, and many people believe that these handbags are simply super fake or perfect replicas imported from China, Thailand, or Cambodia. Whatever the reason is, shopaholics with medium to high – income in Vietnam prefer these places to find good-quality handbags at a reasonable price. Some stores below have many branches in big cities in Vietnam or support online shopping, which helps make your shopping experience more convenient. 
Kinda Shop
With helpful customer service and up-to-date items, Kinda Shop is the go-to place for ladies in Hanoi when it comes to bags and accessories. You can find copies of famous Chanel, YSL, or Charles & Keith bags with prices from 300.000 – 800.000 VND ($15 – $40), which is only 1/3 – ¼ compared to the original price. You should browse the Facebook fan page for items and prices before coming to the store, as the location is a little bit hard to find.
No. 16, 296/108, Alley 296 Minh Khai Street, Hai Ba Trung District, Hanoi.

https://www.facebook.com/vituxa/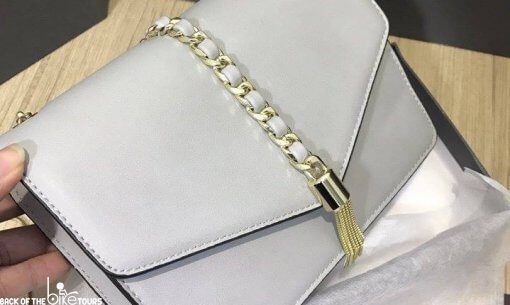 Veobags
Veobags focuses on designer handbags with competitive price, which is relatively lower than the average. The store's fan page has reached over 1 million followers, making it one of the most well-known shops for designer handbags in Hanoi. Two branches of the stores are located in the city centre, which makes it easy for tourists to swing by. Each store is beautifully decorated to bring you a luxurious feeling as if you are shopping in an original branded store. The price starts as low as 220.000 VND($10) for items from Zara, Charles & Keith to 600.000 VND($30) for brands like Gucci or LV. 
42 Hang Voi Street, Hoan Kiem District (Old Quarter) or No.4, Alley 370, Le Duan Street, Hanoi.

https://www.facebook.com/veobags/
Hà Túi
Opened since 2010, Ha Tui now has many branches throughout the country with 3 stores in Hanoi and 1 store in Ho Chi Minh City. Customers praise Ha Tui for responsive customer service, diverse items and frequent sale events. The average price usually ranges from 300.000 VND to 500.000 VND($15 -$25) for a classic Chanel or Dior replica.  
In Hanoi:
No. 24 Khuc Thua Du Street, Cau Giay District.

No. 23 To Vinh Dien Street, Thanh Xuan District.

No. 49 Ton Duc Thang, Dong Da District.
In Ho Chi Minh City:
283/31, Cach Mang Thang 8 Street, Ward 12, District 10. 

https://www.facebook.com/HaTuisince2010/
Atoobee by Zara1987
Here is where you can find every accessory you need, from handbags, purses, backpacks to watches or belts. Unlike many shops only focus on female customers, menswear and male accessories are also major products offered at Atoobee. Knockoff handbags in this store are usually from well-known brands like Charles & Keith, Gucci, Mont Blanc and Louis Vuitton. Atoobee claims to bring you authentic branded items with ⅓ the original price. For example, you can find a Louis Vuitton Reverse Pochette Metis bag at only 5.900.000 VND ($256) whereas the original costs you $1800, or a Charles & Keith handbag that costs only $25 – $30. The quality of handbags is worth the price and most customers leave the store with satisfied feedback. 
No. 219 Nguyen Thuong Hien Street, Ward 6, Binh Thanh District, Ho Chi Minh City.

Atoobee.vn
Chip.vn
Chip.vn has been a go-to destination for bags lovers in Ho Chi Minh City since 2010. Beside handbags as the main product, Chip.vn is also famous for backpacks, suitcases and accessories with various styles, suitable for a wide range of customers, from students to office ladies. The store offers good shipping and returns policy. Handbags at Chip.vn usually cost from 300.000 to 500.000 VND ($15 – $25).
400/1 Le Van Sy Street, Ward 14, District 3, Ho Chi Minh City.

Chip.vn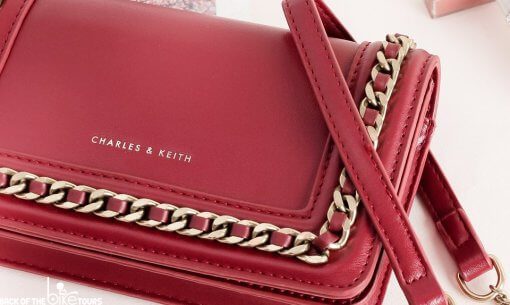 Whatever your need is, we hope you can find a suitable place from our recommendation list. Enjoy your shopping and don't forget to share this article with any shopaholic who is coming to Vietnam.